Okay, yes, I realize this is probably the 400th time you've seen a similar headline. But what else can be said? The Sounders trotted out the youngest starting lineup in MLS history and, thanks to some Ruidiaz magic off the bench, brought home three points that seemed out of the realm of reality.
The Starting XI had an average age of 22.5 and included an MLS record six players who can't yet enjoy an alcoholic beverage. Three of whom can't vote and one who can't even drive. Two of them were even hardship signings from the Tacoma Defiance to make up for the injuries to (deep breath) Jordan Morris, Will Bruin, Nicolas Lodeiro, Jordy Delem, Shane O'Neill, Nouhou, and Stefan Frei, plus the Roldan brothers, who are away on international duty with the United States and El Salvador respectively.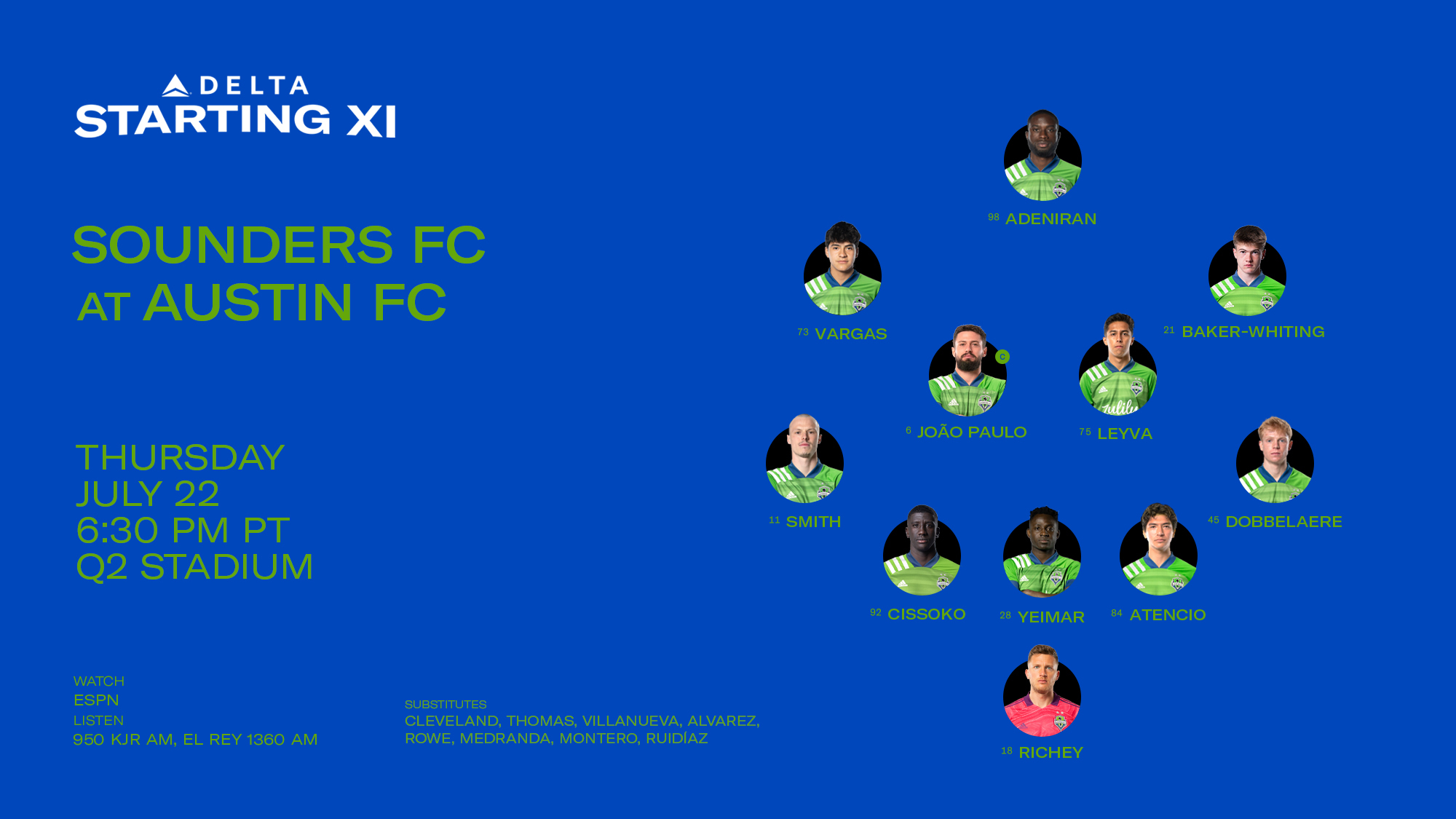 Even backup keeper Stefan Cleveland, who has been steady bordering on solid, got the night off in favor of Seattle native Spencer Richey. Over all, it looked like coach Brian Schmetzer was basically punting this game, hoping for a draw at least, to give his starters some rest and perhaps see what the next generation of Sounders could do. Turns out, they could hold their own.
Through 51 minutes, the youngsters were able to keep form and looked to be able to at least get that 0-0 tie. Then… Rui happened. Ruidiaz came into the game in the 52nd minute, along with Kelyn Rowe and Jimmy Medranda, and really unlocked the offense. While it still wasn't exactly a flurry of shots and dazzling artistry, the Sounders suddenly looked more dangerous and less like they were just parking the bus. Of course, it took a little bit of luck for them to finally find the back of the net, but when you have a goal scorer like Raul Ruidiaz, luck sometimes comes easy.
In the 67th minute, Rowe tried to sneak a pass in to Raul, but it was blocked by a defender. However, the ball still fell right to Ruidiaz's feet, who blasted a shot from 41 yards out, curling just past the defender and over goalkeeper Brad Stuver's outstretched arm.
The absolute AUDACITY by @RaulRuidiazM ‼#SoundersMatchday | #ATXvSEA pic.twitter.com/4is3G9yEW2

— Seattle Sounders FC (@SoundersFC) July 23, 2021
Twenty or so minutes later, Austin was gifted with a dangerous free kick on a questionable foul call on Kelyn Rowe. Julio Cascante was able to get a head on it and put it past Richey, but a look at the VAR determined Cascante was well offside and the goal was disallowed. Seattle also had a goal disallowed in the 80th minute, when it appeared Ruidiaz had netted another but the side ref called him offside.
After seven minutes of stoppage time for some reason, the final whistle blew and the fledgling Sounders had picked up the victory. "That was a massive team performance," said Schmetzer. "The message to the group for the last day and a half was, 'We didn't come down here to play a bunch of young kids, to make it a good story.' That was never our intention. Our intention, and the winning culture of this club, is, 'I don't care who we put out on the field.'
"The culture of what this club is about is about winning," he continued. "Those young kids did a great job of demonstrating to all of you that that's what they believe. Those kids believed they could win."